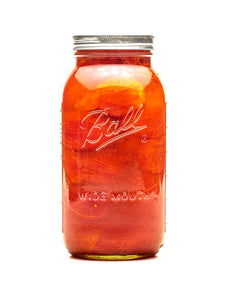 Whole tomatoes canned in Ball Jar, wide mouth, you know the ones that your Mom or Grandmother did in the summertime.  Can you imagine the flavor? The best!

It will add that touch of red to any interior wall needing an accent.
A contemporary view with a vintage look and feel.
All work are editions, signed and numbered.
Custom proportional sizes and framing option available.  Call 858-549-8881 or email with your specifications for a quote.