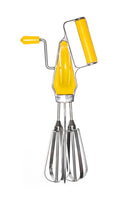 Egg Beater - Yellow
One of many vintage Egg Beaters in the collection that will brighten any wall.  The large versions (40x60) are impressive. Singles and Multiple Egg Beaters are available in many sizes or custom.
Vintage Egg Beaters
Vintage look and feel
London Eye from Above
A view of London without the ride in the London Eye.  From the top looking out to London one of the pods to realize the scale.
London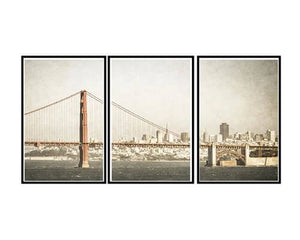 Golden Gate Bridge - Triptych
Several iconic bridges are in the Bridge collection.  This is one of the triptychs for a wonderful view of the San Fransisco skyline.
Bridges
Pickles
One of several goodies out of the kitchen.  This one makes you salivate in its large 40x60 size.  There are many more plus some of the tool required.
Canning Jars
Testimonials/Comments
" I want you to know I am taking down my Warhols, replacing them with these Egg Beaters. I love 'em"

Danielle F.
Can I get 3 of these big Egg Beaters? I want them for my formal living room. I have been looking over 2 years for something I like for that wall. These are the ones.

Lea P.
Out of all the booths at this show, yours is the only one I come back too. I just love the muted color. Can you deliver the triptych of La Jolla Shores tonight?

Deborah T.