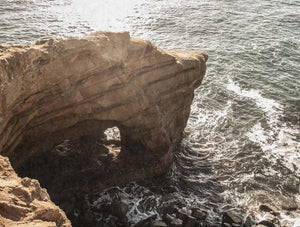 Sunset Cliffs an escape from the hustle and bustle of city life.  When the surf is up, this in one of the hot spots.  A great spot to just hang watching the waves crash.

A contemporary view with a vintage look and feel.
All work are editions, signed and numbered.
Custom proportional sizes and framing option available.  Call 858-549-8881 or email with your specifications for a quote.