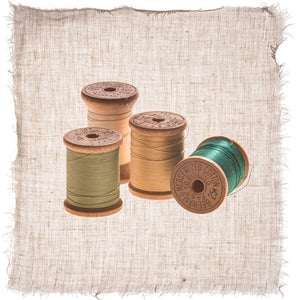 Vintage Spools of Thread on linen for those that sew. Note the full wooden spools, something you will not see shopping today.
A contemporary view with a vintage look and feel.
All work are editions, signed and numbered.
Custom proportional sizes and framing option available.  Call 858-549-8881 or email with your specifications for a quote.