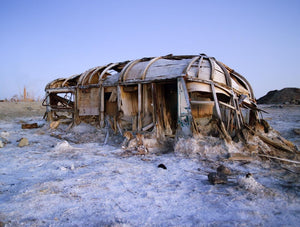 Dust to Dust is illustrated well when you tour the east side of the Salton Sea near Bombay Beach.  This is over the hump you will find out there, where the sea engulfed the area and is now becoming Dust to Dust.

A contemporary view with a vintage look and feel.
All work are editions, signed and numbered.
Custom proportional sizes and framing options available.  Call or email for details 858-549-8881