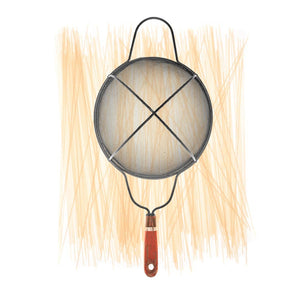 The mouth watering al dente Angel hair pasta, the delicate version of spaghetti that you can taste.  Just add you favorite sauce.
These are squares making it simple to do sets in a room where simple red accents are called for in black custom walnut paint stained frames and non glare glass.
Custom proportional sizes and framing option available.  Call 858-549-8881 or email with your specifications for a quote.