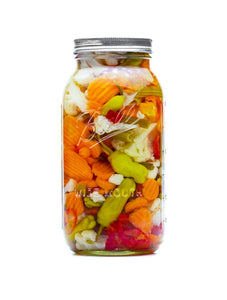 Giardiniera canned in Ball wide mouth jar just like your Mom or Grandma made.  Does you mouth water, can you taste the crunchy Giardiniera?  Summer time treats anytime and best in the fall and winter months.

All works are editions, signed and number.
Custom proportional sizes and framing option available.  Call 858-549-8881 or email with your specifications for a quote.